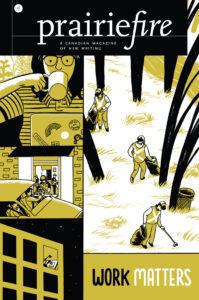 Spring 2019
Volume 40, No.1

Volume 40, No. 1, Spring 2019
We teamed up with author and Certified Career Development Practitioner Patricia Rawson to bring you a jumbo-sized issue on the ever-changing world of work! How do we find fulfillment thro...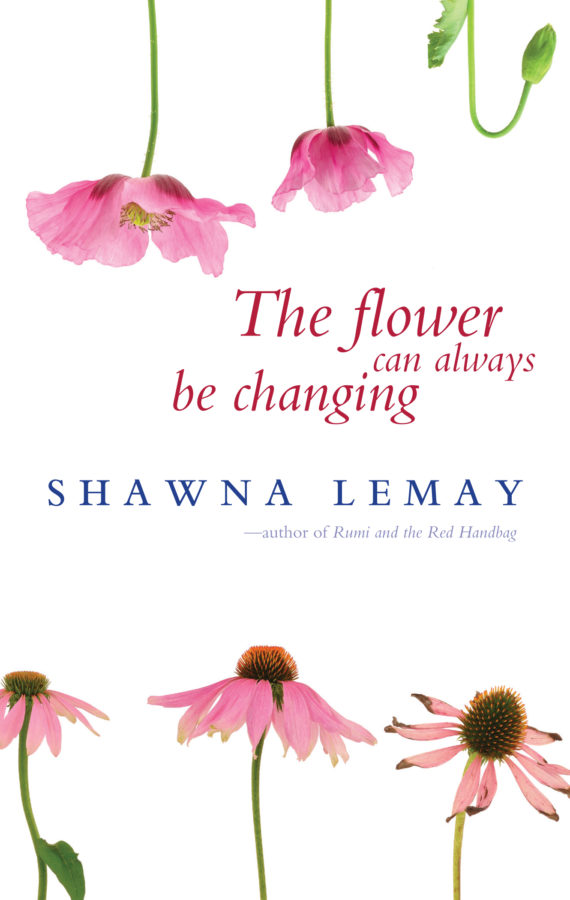 The Flower Can Always Be Changing by Shawna Lemay
Reviewer: Jody Baltessen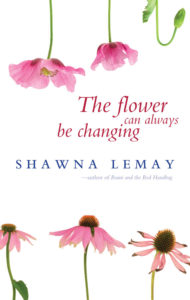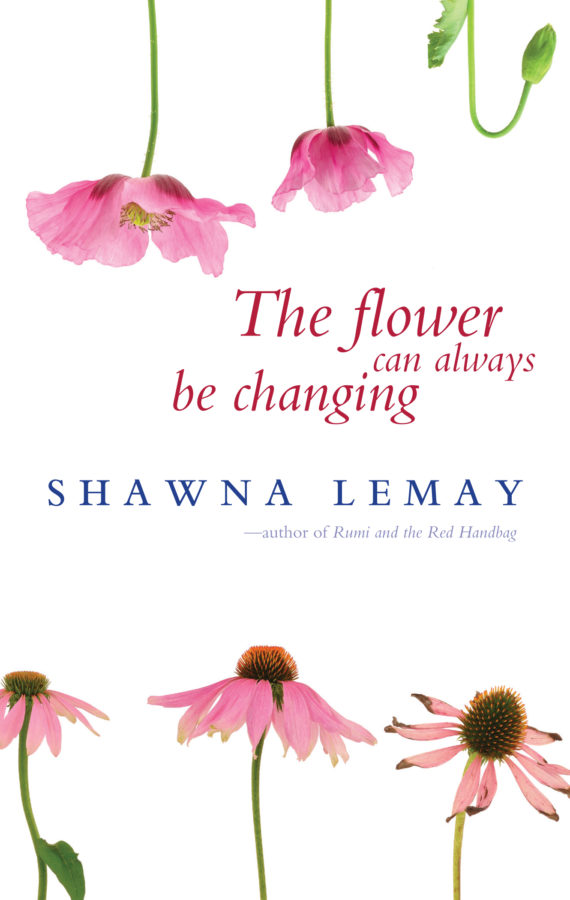 Shawna Lemay's The flower can always be changing opens with an essay on the life and death and life of flowers filmed in time lapse photography.
…
That's a Wrap on Speaking Volumes 2019!

May 13, 2019

Thank you to everyone who attended and/or supported Speaking Volumes! Once again it was a wonderful night, filled with great food, laughter, fantastic readings, hatchet throwing and prizes.

Here are some pictures from Speaking Volumes, taken by George Godwin.

Read More…

PF Shortlisted for Four National Magazine Awards!

May 6, 2019

Great news! We've been shortlisted for FOUR National Magazine Awards!

Read More…

Prairie Fire Press To Launch Work Matters in Victoria!

April 16, 2019

Victoria! We are coming to your city to launch our spring issue!

Join us for an evening of readings by fabulous local authors featured in the issue!

The night's readers are:

Brad C. Anderson
Rhonda Collis
Trisha Cull
Krista Eide
Cornelia Hoogland
Anita Lahey
Kirsten Pendreigh
& Spenser Smith

Hosted by Work Matters guest editor Patricia Rawson & Prairie Fire's managing editor Janine Tschuncky!

Doors open at 6:30 pm, with readings at 7:00 pm.

This event is FREE and open to the public.

We'll see you in Victoria!

Prairie Fire Magazine presents Writing Animals!

April 2, 2019

Where: Forth Coffee (177 McDermot Ave)

When: Tuesday, April 30th at 7:00 PM

Celebrate National Poetry Month with a night of fabulous readings by:

George Amabile
Lauren Carter
Joanne Epp
Grant Guy
Tabitha Martens
Jacqui Smyth

and Winnipeg's Poet Laureate, Di Brandt!

This is a FREE event and all are welcome.

World Poetry Day 2019

March 25, 2019

Well folks, World Poetry Day 2019 has come and gone.

Thank you to everyone who came out to listed to the night's fabulous readers. It was a great crowd!

We were able to snap some pictures of the event. Please check out the album below:

Read More…

Prairie Fire & CV2 to Celebrate World Poetry Day with poets Alice Major, Lori Cayer & Marjorie Poor at McNally Robinson!

March 13, 2019

Thursday March 21, 8:00 pm
McNally Robinson Grant Park in the Travel Alcove

* Please note new start time *


Free event. All are welcome.
Cake and refreshments to follow.

Read More…

Alice Major to Present The Anne Szumigalski Memorial Lecture at CMU

March 12, 2019

Presented by CMU's Department of English, Prairie Fire, and The League of Canadian Poets with support of support of the Canada Council for the Arts.

All are welcome; free admission.

Time: 12:00 PM

Where: Marpeck Commons, 2299 Grant Ave.
In addition to supporting

Prairie Fire

magazine, your donations help us serve the community in other ways...

Read More...

We look forward to receiving and reading your work! For complete submission guidelines...

Read More...

A celebration of the boreal forest through writing, sound, music & photography

Read More...