Winter 2014
Volume 35, No.4

Lillian Allen: Black Voice – Context and Subtext
This issue features the 2014 Anne Szumigalski Memorial Lecture by Lillian Allen. It includes poetry by George Elliott Clarke, rob mclennan and M. Travis Lane; fiction by Nadia Bozak, Janice ...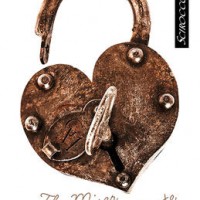 The Miser of Middlegate
Reviewer: Dale Lakevold
Carolyn Gray looks back some 350 years to the French playwright Molière and his play
The Miser
or
L'Avare
to find the sub...
This project is a celebration of the boreal forest through a multidisciplinary approach involving writing, sound, music and photography.

We look forward to receiving and reading your work! For complete submission guidelines...

Read More...

In addition to supporting

Prairie Fire

magazine, your donations help us serve the community in other ways...

Read More...