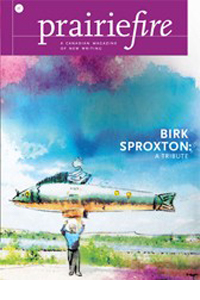 Fall 2013
Volume 34, No.3

Birk Sproxton: A Tribute
A special section of this issue, edited by Christian Riegel, features writing by, about, and in tribute to writer & editor Birk Sproxton....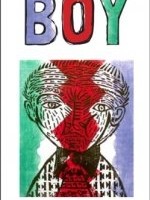 Boy
Reviewer: Andrew Vaisius
In Victor Enns's
Boy,
family and locale figure prominently, as well they might when the topic is adolescence. Enns feels dearly about his sister, not as strongly...
This project is a celebration of the boreal forest through a multidisciplinary approach involving writing, sound, music and photography.

We look forward to receiving and reading your work! For complete submission guidelines...

Read More...

In addition to supporting

Prairie Fire

magazine, your donations help us serve the community in other ways...

Read More...