Fall 2017
Volume 38, No.3

Volume 38, No. 3, Fall 2017
This issue, we check out "The Next Wave" of literary talent by featuring the work of writers 30 and under! Also featuring new work by Andrew Boden, John Pass, Claire Kelly & more!...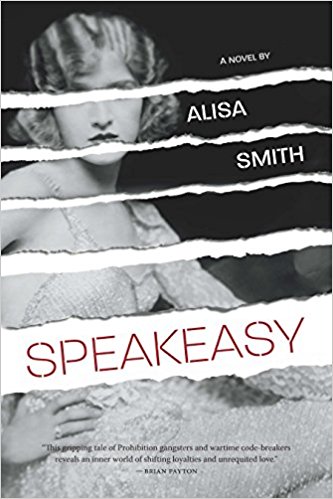 Speakeasy by Alisa Smith
Reviewer: Caitlin Voth
Alisa Smith's Speakeasy tells the story of Lena Stillman's past as a member of Bill Bagley's Clockwork Gang of bank robbers, …
Call for Fiction and Creative Non-Fiction

October 11, 2017

You know that fantastic story you wrote but haven't sent us yet? We'd love to see it! Read More…

This Year's Poetry Bash & Bliss Carman Award Ring

October 5, 2017

Here are some pictures from this year's Thin Air Writers Festival, where our contest winner from 2016 (Natalie Appleton) accepted her Bliss Carman ring. Read More…

The Next Wave Deadline TODAY!

July 28, 2017

The call for submissions to The Next Wave: Writers 30 and Under is today! Get your submissions in ASAP! Read More…

Canadian Indigenous Writers: Submit your work to ndncountry, a special joint issue of Prairie Fire and CV2

July 24, 2017

Tawnshi. Boozhoo. Yowtz. ?E'dlanet'é. She:kon. Kwe. Minatakushini. Hey friends and relatives from all across the Turtle's back, Read More…

Call for Submissions: Canadian Women and the Vote 1918-2018: Prairie Fire (39.1) Special Issue

July 4, 2017

Guest editor: Sue Sorensen
Call closes: 1 December 2017
Publication: Spring 2018 Read More…

Call for Submissions: The Next Wave: Writers 18 to 30

June 26, 2017

Prairie Fire wants to highlight the incredibly talented and cutting-edge voices of emerging writers ages 18-30. Is that you? Read More…

ndncity Launch!

June 1, 2017

Come celebrate ndncity with us!

When: June 14th at 7PM
Where: McNally Robinson Booksellers (1120 Grant Avenue, Winnipeg)
In addition to supporting

Prairie Fire

magazine, your donations help us serve the community in other ways...

Read More...

We look forward to receiving and reading your work! For complete submission guidelines...

Read More...

A celebration of the boreal forest through writing, sound, music & photography

Read More...