Winter 2017
Volume 38, No.4

Volume 38, No. 4, Winter 2017
Prairie Fire's Winter 2017 issue features the Anne Szumigalski Memorial Lecture by Marilyn Dumont, as well as new work from Dora Dueck, Patrick Friesen, Eve Joseph, Shannon Quinn & more!...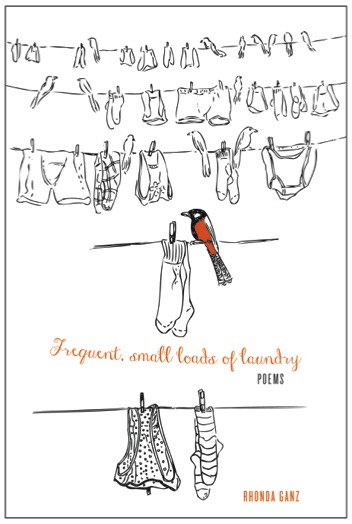 Frequent, Small Loads of Laundry by Rhonda Ganz
Reviewer: James Gifford
Rhonda Ganz's day-by-day structure for Frequent, Small Loads of Laundry makes the reader think Wednesday's child is full of woe. She is, but much more beside. …
Happy World Poetry Day! Come Celebrate with us TONIGHT!

March 21, 2018

Join us tonight at McNally Robinson Booksellers (1120 Grant Ave, Winnipeg) in the Travel Alcove at 7:30 to celebrate World Poetry Day! Prairie Fire and CV2 are proud to present readings by Marilyn Dumont, Hannah Green & Chelsea Peters! Read More…

Call for 'Peg Writers!

March 14, 2018

Hey Winnipeg! Where are you?

This summer, Prairie Fire is turning 40! To celebrate, we want to see work from Winnipeggers we haven't published before. Read More…

Prairie Fire presents an Evening of Poetry & Prose!

February 21, 2018

On February 27th at 7PM, join Prairie Fire Magazine at Fools + Horses (379 Broadway, Winnipeg)  for an evening of poetry and prose by young and emerging writers! Read More…

2017 Writing Contest Winners

January 15, 2018

Prairie Fire is please to present the winning entries in our 2017 writing contests!

Banff Centre Bliss Carman Poetry Award

Judged by George Murray

First Prize:  Tammy Armstrong, Shag Harbour, NS: "Old Horses Make Whisper
Second Prize: Ben Ladouceur, Ottawa, ON: "The Green Carnation"
Third Prize: Conyer Clayton, Ottawa, ON: "What you actually lost"
Honourable Mention: Patricia Robertson, Winnipeg, MB: "Questionnaire"

Fiction Award

Judged by Corey Redekop

First Prize: Matthew Hollett, St. John's, NL: "Darkroom, Daydream"
Second Prize: Eya Donald Greenland, Toronto, ON: "The Bath Lottery"
Third Prize: Christine Miscione, Toronto, ON: "Tessa"
Honourable Mention: Erin Pryce, Magrath, AB: "The Unsolvable Problem"

Creative Non-Fiction Award

Judged by Betsy Warland

First Place: Jagtar Kaur Atwal, Cambridge, ON: "Take Me Away"?
Second Prize: Suzanne Nussey, Ottawa, ON: "A Recent History of Fear in North America: A Memoir"
Third Prize: Marion Agnew, Shuniah, ON: "Hours of Daylight"
Honourable Mention: Robin K. Macdonald, Chelsea, QC: "Roadkill Heart"

Thank you to everyone who entered! Details on our spring contest will be announced in the spring.

For more info on our winners, check out our 2017 Winners page and our Excerpts page.

Prairie Fire is looking for Love…

December 19, 2017

Spring is coming! So, what better time to talk about love‽

We want to talk about love in all of its forms; love that changes us, love that corrupts, love that enlightens, love that drives us crazy.

Love for ourselves, love for a partner or partners, love for family, friends, children, animals, places, things, etc.

We want to explore why we love, how we love. Why we strive for connection or why we don't.

Exciting, insane, protective, stupid, beautiful, terrifying, peaceful, heart-clenching, unrequited, all-consuming LOVE!

For this one issue we will be accepting emailed submissions, along with our normal mail-in submissions.

Check out the submission guidelines here.

Submission deadline is January 31st, 2018.

What's Your Story?

November 8, 2017

The deadline for our annual writing contests is coming up fast, folks! So make sure you send in your entries and tell us your stories! Be it fiction, poetry or creative non-fiction, we want to see what you've got!

Deadline: Nov. 30, 2017

Call for Fiction and Creative Non-Fiction

October 11, 2017

You know that fantastic story you wrote but haven't sent us yet? We'd love to see it! Read More…
In addition to supporting

Prairie Fire

magazine, your donations help us serve the community in other ways...

Read More...

We look forward to receiving and reading your work! For complete submission guidelines...

Read More...

A celebration of the boreal forest through writing, sound, music & photography

Read More...